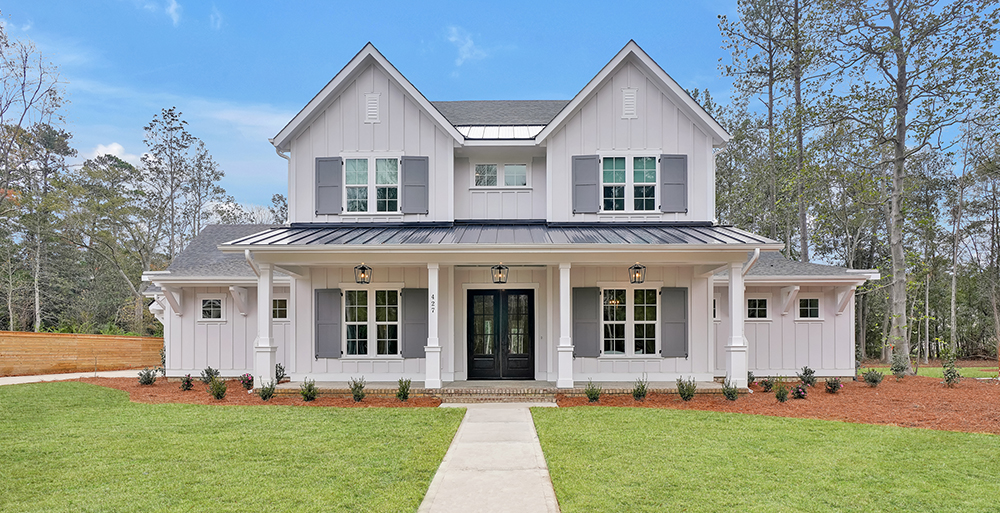 01/17/2023
Our Custom Modern Farmhouse is One for the Books!
At Hagood Homes, we love turning dream homes into reality for our clients. While we have an extensive portfolio of award-winning house plan designs, sometimes even the most popular floorplan...
09/16/2022
Personalizing Your Dream Home with Hagood
When it comes to building your dream home, the process can be stressful. That's why it's important to choose the right builder to help bring your vision to life. For...
06/02/2022
Pacifico Residence: A Stunning Custom Home by Hagood Homes
Explore the elegance of the Pacifico residence, a stunning custom-designed home in Compass Pointe with its impressive entrances, modern open floor concept, and an abundance of windows for natural light....
03/28/2022
Explore Our Homes in the 2022 Wilmington Parade of Homes
We invite you to come discover the Hagood Difference at the 2022 New Hanover County Parade of Homes! We will be featuring three award-winning model homes - The Harbour Side...
02/23/2022
Keep Warm this Winter with Our Cozy Fireplaces
Imagine the warmth of a room from the glow of a crackling fire. It's the perfect way to cap off a chilly day on the golf course or a relaxing...
12/15/2021
Hagood Homes Named Highest Sales Volume Builder in Compass Pointe
Hagood Homes is proud to be a top-rated building partner with Compass Pointe, designing homes that fit the coastal lifestyle and make dream homes a reality. And this year, we...
11/03/2021
Open Up Your Space with a Backyard Oasis
Want to increase the square footage of your entertaining space? Or create a sanctuary that you'll never want to leave? Open up your space by bringing the indoors out. We...
07/07/2021
Introducing The Pointe Harbor Canted
With its canted roofline and three-window dormers, the Pointe Harbor Canted is a standout addition to the Hagood Homes collection of coastal home plans. This four-bedroom, 3.5 bath home has...
03/12/2018
Customized to Your Life & Style: Freedman Home Features
Hagood Homes offers an extensive portfolio custom built homes in North Carolina and South Carolina. Each home is meticulously planned and designed with comfort, ease and natural flow for today's...
DISCOVER THE HAGOOD DIFFERENCE