03/24/2023
Hagood Homes is the #1 Builder in 3 Cape Fear Area Gated Communities
Hagood Homes is the number-one builder in Compass Pointe, RiverSea Plantation, and St. James Plantation! Let's look at why we're so successful and why you might choose to live in...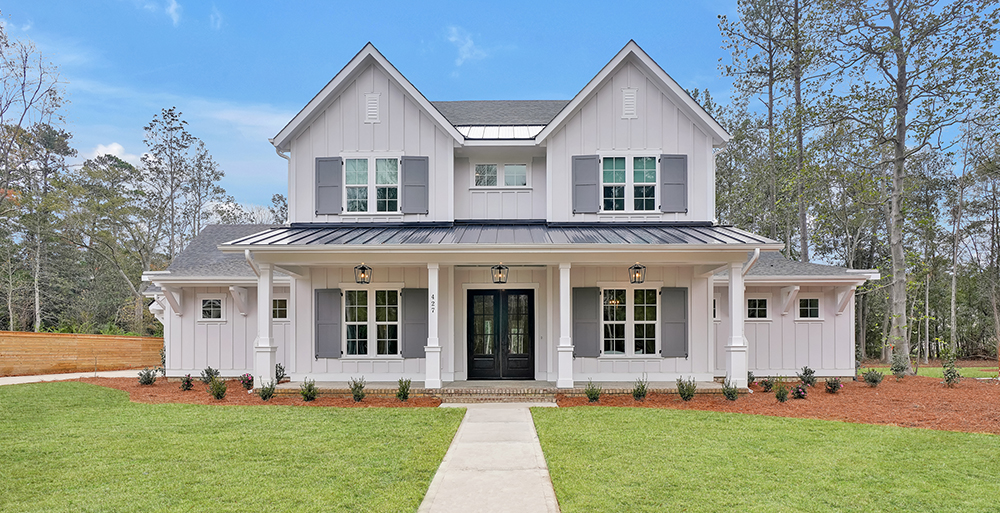 01/17/2023
Our Custom Modern Farmhouse is One for the Books!
At Hagood Homes, we love turning dream homes into reality for our clients. While we have an extensive portfolio of award-winning house plan designs, sometimes even the most popular floorplan...
07/15/2022
Compass Pointe Update: July 2022
There is so much new activity in Compass Pointe, one of the area's most popular and beautiful communities in Leland, NC! Hagood Homes is proud to be a preferred builder...
07/11/2022
Sottung Residence: An Incredible Landfall Custom Build
Come explore another one of Hagood's beautifully designed custom builds, the Sottung Residence, in Landfall, Wilmington, NC's premier gated community. This residence's striking exterior, featuring West Indy-inspired low pitch roofs...
03/08/2022
Featured Floorplan: The Calibogue
The Calibogue floorplan has it all! With a split-bedroom layout on the main floor and a lounge on the second that can be used as a study/office/den/guest suite or even...
02/23/2022
Keep Warm this Winter with Our Cozy Fireplaces
Imagine the warmth of a room from the glow of a crackling fire. It's the perfect way to cap off a chilly day on the golf course or a relaxing...
01/13/2022
The Hagood Difference: Natural Light
There are several benefits of incorporating natural light into your home, but there are many more reasons why we make it a strategic part of our home designs. Here are...
11/15/2021
Hagood Homes Celebrates 25 Years
A lot can happen in a quarter of a century, and for Hagood Homes, it certainly has. Founded in 1996, Hagood Homes has been designing and building custom coastal homes...
10/04/2021
Explore Our Homes in the 2021 Brunswick County Parade of Homes
We are so excited and honored to feature two new model homes in the 2021 Brunswick County Parade of Homes – Harbour Side in Compass Pointe and Harbour Town III...
09/15/2021
Featured Community: St. James Plantation
St. James Plantation, in the Town of St. James, is a 5,000-acre community made up of 12 gorgeous neighborhoods with water view, nature and golf view homesites. It's located just...
DISCOVER THE HAGOOD DIFFERENCE