03/20/2023
What's More Coastal Than a Crushed Shell Porch?
Spring is almost upon us, and nature is coming alive — in the greening of trees with graceful Spanish moss, across vast, lush lawns, and throughout diverse coastal Carolina landscapes....
02/28/2023
Making Your Hagood Home Design Selections
You found that just-right location. You chose Hagood Homes to be your builder. You've chosen one of our award-winning floorplans. Now the excitement begins! Once you decide to build a...
01/26/2023
Fort Fisher Cove: Combining Function and Beauty
When it comes to the Fort Fisher Cove plan, big things really do come in small packages. The Fort Fisher Cove's award-winning design may have less square footage than other...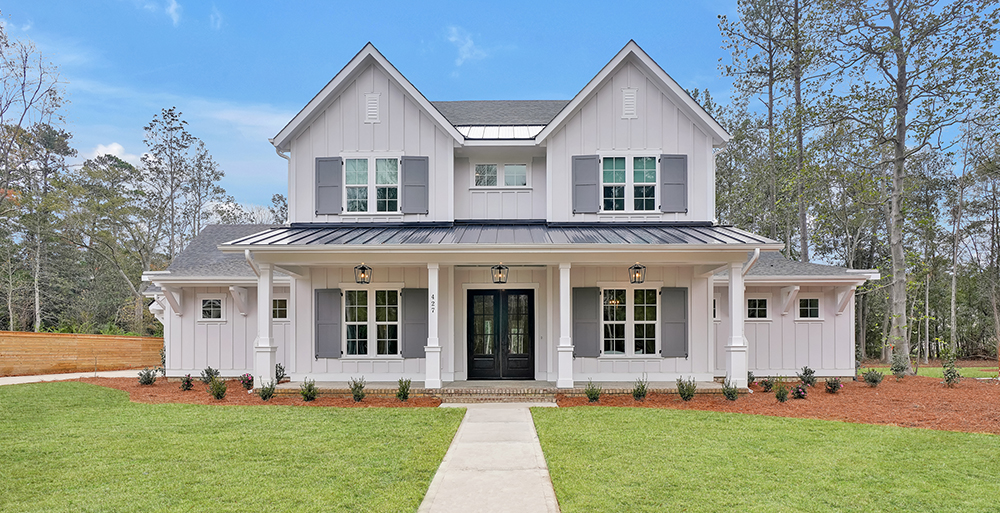 01/17/2023
Our Custom Modern Farmhouse is One for the Books!
At Hagood Homes, we love turning dream homes into reality for our clients. While we have an extensive portfolio of award-winning house plan designs, sometimes even the most popular floorplan...
09/16/2022
Why Buy Now?
Are you thinking of buying a newly built house? Perhaps you've thought about building your custom dream home. But maybe the housing market shifts of late have you holding off,...
09/16/2022
Personalizing Your Dream Home with Hagood
When it comes to building your dream home, the process can be stressful. That's why it's important to choose the right builder to help bring your vision to life. For...
07/15/2022
Compass Pointe Update: July 2022
There is so much new activity in Compass Pointe, one of the area's most popular and beautiful communities in Leland, NC! Hagood Homes is proud to be a preferred builder...
07/11/2022
Sottung Residence: An Incredible Landfall Custom Build
Come explore another one of Hagood's beautifully designed custom builds, the Sottung Residence, in Landfall, Wilmington, NC's premier gated community. This residence's striking exterior, featuring West Indy-inspired low pitch roofs...
06/14/2022
Luxury Living at Any Size
Looking to downsize but don't want to lose the quality and livability you're used to? Even with Hagood Homes' smaller square footage plans, you won't! The quality construction, superior lifestyle...
06/02/2022
Pacifico Residence: A Stunning Custom Home by Hagood Homes
Explore the elegance of the Pacifico residence, a stunning custom-designed home in Compass Pointe with its impressive entrances, modern open floor concept, and an abundance of windows for natural light....
DISCOVER THE HAGOOD DIFFERENCE